Spare parts for EDM machines of the AGIE and Charmilles brands
With a large selection of new and used spare parts, TECHMA ensures the production and technical progress of our customers. Benefit from tested quality and on-time delivery.
Through the long-standing trade in EDM machines, we know the requirements of a wide variety of companies and know what is important when it comes to spare parts for wire and die-sinking EDM machines. Our range offers the right solution for almost every requirement: Regardless of whether you are looking for computers, hard drives, circuit boards or hand boxes - all spare parts are checked by TECHMA experts and correspond to the proven manufacturer quality of the AGIE and Charmilles brands.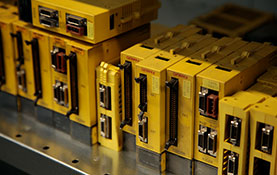 Your advantages at TECHMA
✔ Tested quality according to the manufacturer's specifications
✔ Attractive price-performance ratio
✔ Best cutting results
✔ Fast availability